Ancient Egypt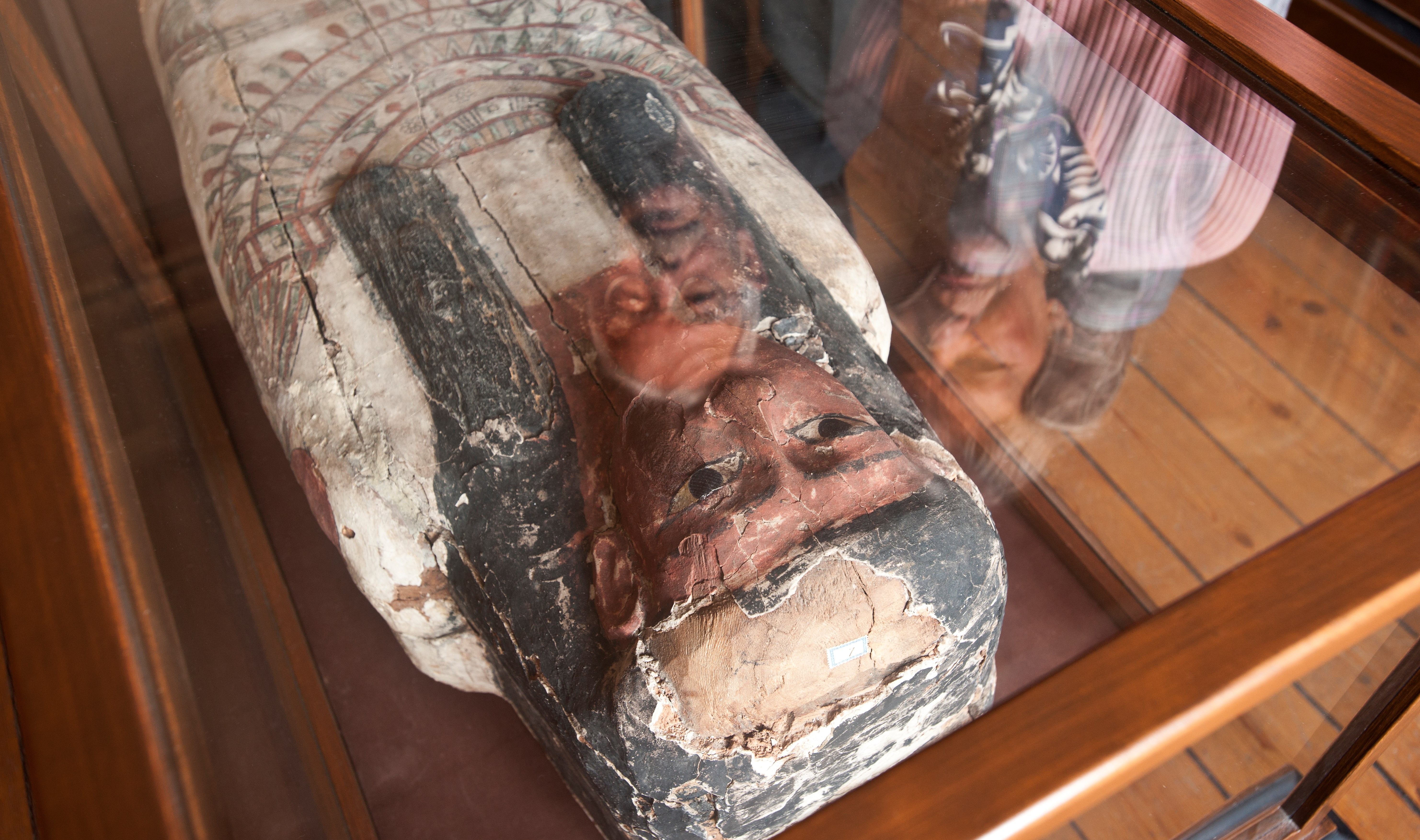 This exhibition displays Egyptian sarcophagi and ancient burial goods purchased in the late 19th century by the founder of the museum, Adolf Andersohn.
This exhibition displays Egyptian sarcophagi and ancient grave goods brought here by the Swedish consul-general in Alexandria, Oscar Von Heidenstam. The traces of the balsamic process made by General Kesertis are visible on the sarcophagi along with portraits of the dead. Also on display are grave goods and offerings such as food, jewellery and fragments of clothing – all supposedly guarded by the ancient Egyptian God Anubis.
After his journey to Egypt during the 1860s, Adolf Andersohn became fascinated by the ancient Egyptian culture. A few years later, as he planned for the opening of the Vänersborg Museum, Adolf Andersohn envisaged a section on ancient Egypt similar to those that could be found in all other great museums in Europe. Through contacts with the consul-general and with an Italian art dealer, he managed to acquire the collection at an antiquities market and had it shipped to Vänersborg in 1886, where it has been ever since.
Updated: 2017-03-07 13:32
Do you have a point of view or ask about the website?
---