The African Bird Collection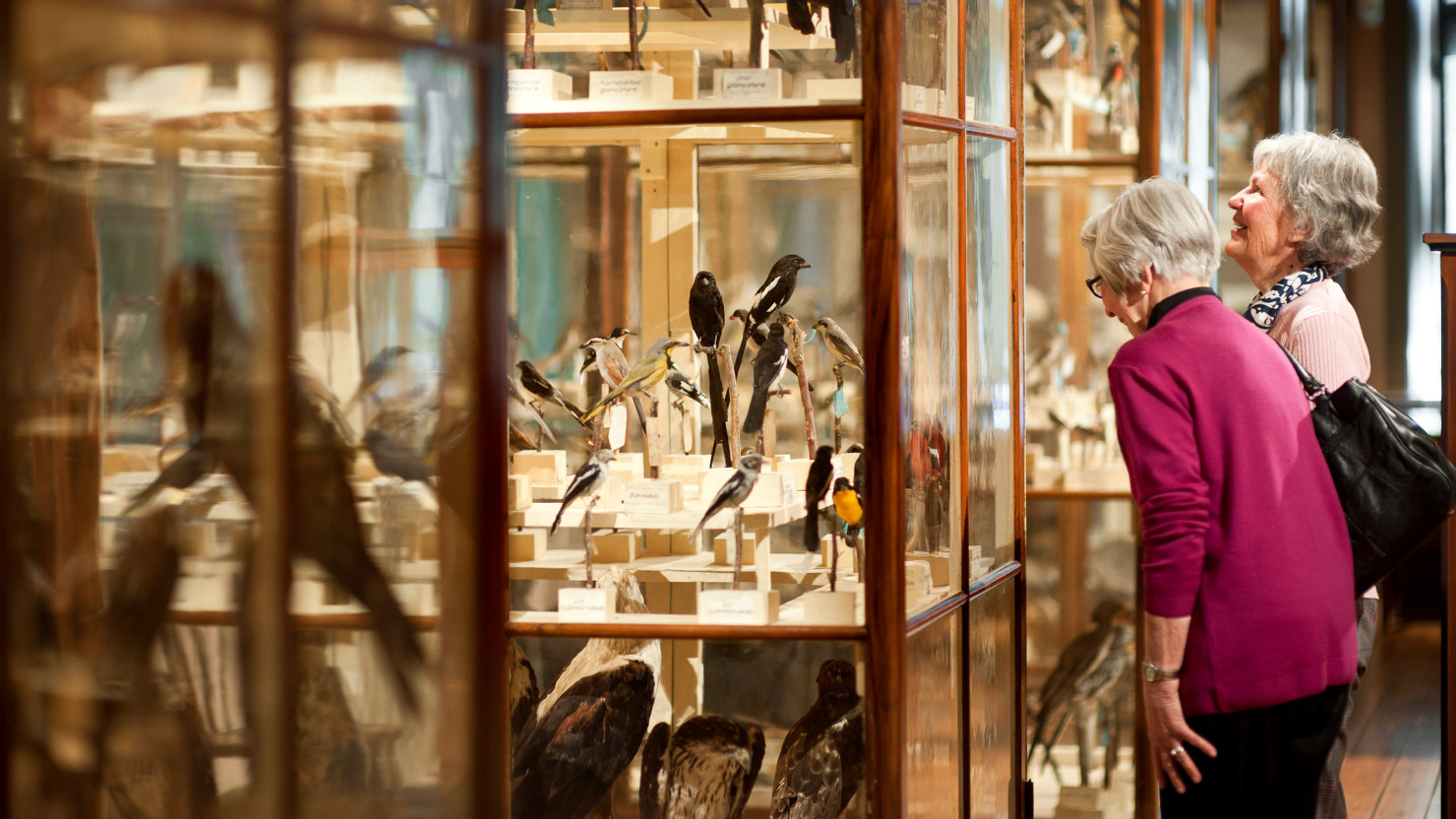 Perhaps the best-known collection at the museum can be found in the hall of African Birds. The exhibition allows the visitor to stand face to face with a lion whilst surrounded by nearly a thousand African birds.
Vänersborg´s zoologyical tradition started in the year of 1830 with the rather eccentric bear hunter, Llewellyn Lloyd, who moved from England to Sweden. He hunted and collected the fauna of the provinces surrounding Vänern. His interests were passed on to his son, Charles John Anderson, who became one of the most acclaimed explorer of Africa of his times. His dramatic and capturing depictions of his travels through Southern Africa attract readers to this day.
The tradition of zoology continued with a young butcher´s son, Axel Eriksson. He became Charles John Anderson´s assistant and together they travelled through Africa. After Charles John Anderson's death, Axel Eriksson continued his research in Africa. For instance, he mapped the bird life in Damara and Omaruru in modern Namibia. He also managed to construct a trading station which became central to the trade of ivory, weapons, ostrich feathers and cattle.
The extensive bird collection, of great importance for the founding and the establishment of Vänersborg museum, was donated to the city of Vänersborg in 1883 by Axel Eriksson. It was mounted by the renowned taxudernust Gustav Kolthoff (1845-1913).
Updated: 2017-03-07 13:30
Do you have a point of view or ask about the website?
---